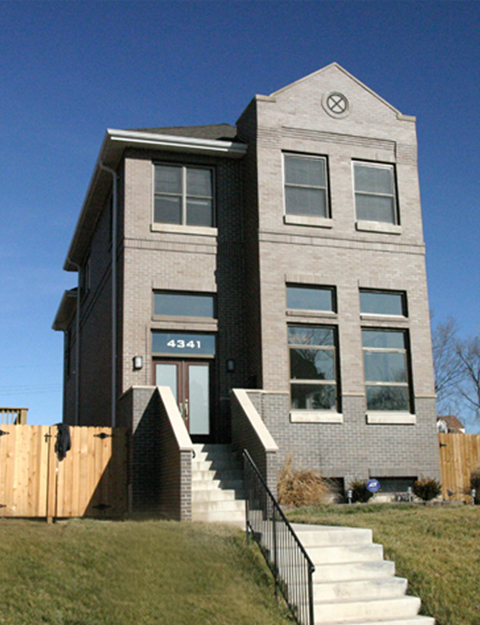 Development
For X3 LLC, providing modern housing developments is more than a business; it's one of our missions. An increasing number of professionals and families are returning to live in the city to enjoy an urban lifestyle with its convenience and close proximity to jobs and transportation. Since 2004, we have assisted St. Louis City Officials in developing high-end, contemporary housing in urban areas.
X3 has the ability to develop housing for all income levels. We are dedicated to providing affordable starter homes for all demographics that are modern and spatially satisfy each client's needs. Recognized for the quality of our work, we are dedicated to developing long-lasting partnerships within the communities and neighborhoods in which we work. Our approach to problem solving is successful because we listen to the suggestions made by community liaisons, city officials and real estate agencies, and ultimately recognize that we are all committed to the same goal — serving the local community.
We understand there is a desire for non-traditional housing layouts within the St. Louis metro area, and we have developed many urban typologies that reflect interesting alternatives to typical housing units. We believe living in a home should be an experience, and not just a place to hang your coat.
As the urban landscape in the St. Louis area continues to evolve, we will continue to play a major role in revitalizing its neighborhoods incorporating creative design and thoughtful solutions.